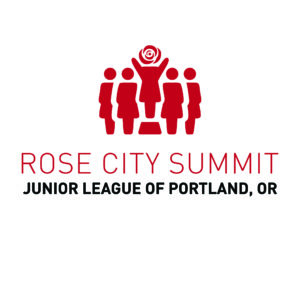 ROSE CITY SUMMIT 2022
Women & Money: Build Community, Build Wealth
Tickets now live! Purchase
here
.
The Junior League of Portland is excited to announce the fifth annual Rose City Summit on Friday, April 29, 2022. This year's event will be virtual for all attendees!
Women have more money than ever before, but how do we use it to build the lives and communities we want? For our annual Rose City Summit, join us for an impactful day of conversations around empowering your money.
We'll explore the importance of money mindsets, financial confidence, and the societal influences that affect our wallets. We'll also look at the link between building wealth and building community, and how we can all use our financial resources to reflect our values.
We are proud to welcome two Keynote Speakers, Tonya Rapley and Tori Dunlap.
Tonya Rapley
is a money expert and founder of My Fab Finance. As an entrepreneur and international speaker, Tonya helps women become financially free and do more of what they love. 
Tori Dunlap
is a leading money expert, fierce financial feminist and founder of @herfirst$100K. She is focused on all things woman and money and will share her perspective on financial independence in the 21st century.
To learn more, purchase tickets or to explore sponsorship opportunities visit:
rosesummit.org
For media outlets and inquiries, please see
Press Release
for additional information.