2020-2021 League Year 
President: Gina Roman – president@jlpdx.org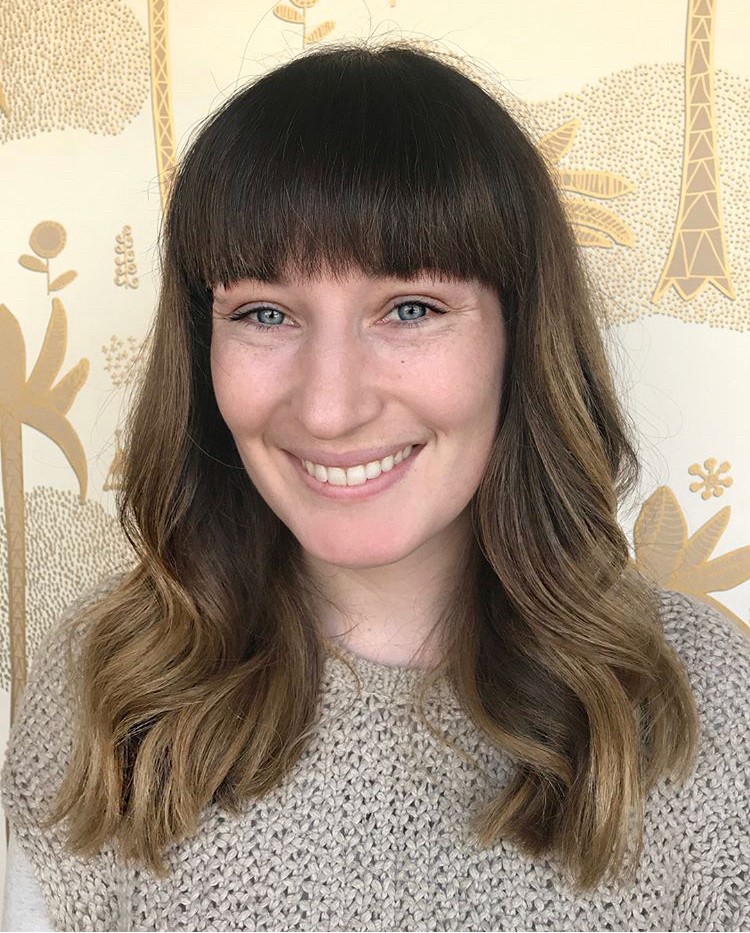 Gina has been a member of the Junior League since 2012. She is serving her fifth year on the Board of Directors and has previously served within our Membership and Community Councils, as our first Executive Vice President, and first elected two-year President. She is honored to continue her service leading our organization in its 111th year in the Portland Community.
Gina is pursuing her dream career, working for Nike in Women's Performance Footwear for their Asia Pacific Latin America Division. She develops and selects products for future seasons leveraging consumer knowledge, fashion and sport trends. She loves a good fitness challenge, having completed four marathons and a century bike ride to date.
Originally from Iowa, she now lives in SE Portland, with her adoring husband, Philip, and her purr-fect fur child, Rocko. She enjoys sewing, gardening, cycling and tending to her urban chicken flock. Finally, you can catch part of Gina's Portland journey buying her first home on HGTV's "House Hunters".
---
Executive Vice President: Natalie Ballas – evp@jlpdx.org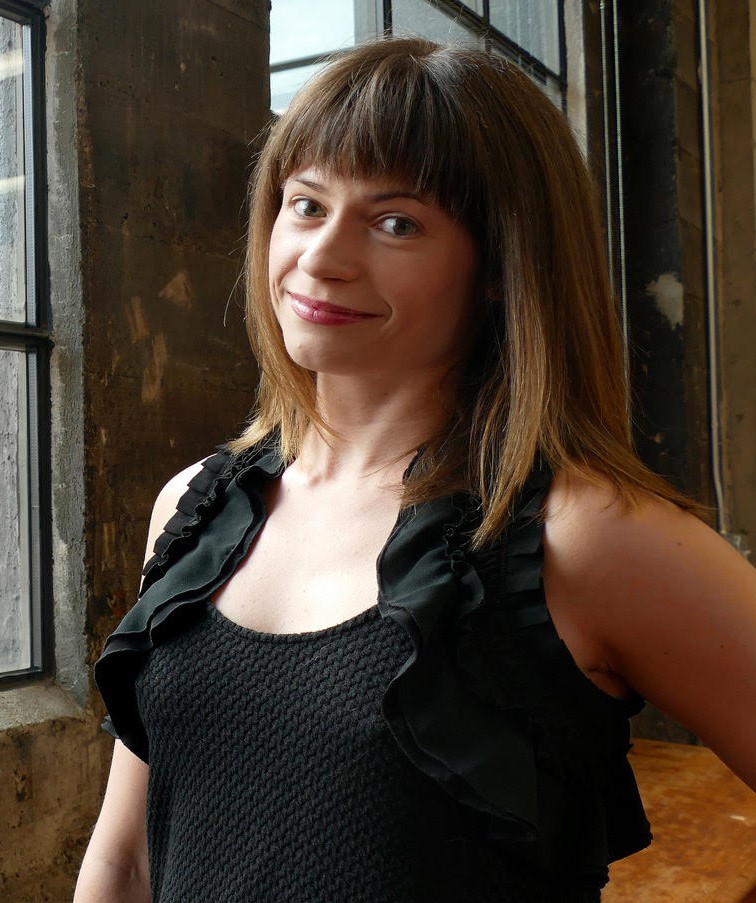 Natalie has been a member of the Junior League of Portland since 2013 and is honored to serve on the Board of Directors for the 2020-2021 League year. Originally from Morgantown, West Virginia, Natalie moved to Portland in early 2013. She joined the League soon after her move in order to give back to her new community in a meaningful way. Prior to her current position as Executive Vice President, she has served on the Marketing and Communications Committee both as a committee member and Chair, as Assistant Chair of Recruitment, and on the Placement Committee. Most recently, she performed the role of Information Director on the Management Team. As Executive Vice President, she is excited to make use of her varied experience within the organization to help guide and develop future leaders.
Professionally, Natalie has a bachelor's degree in Biomedical Engineering from Case Western Reserve University and a Doctorate of Dental Surgery from West Virginia University. She has owned a dental practice in Canby, Oregon since 2015 and enjoys being able to combine her engineering and dental knowledge by incorporating 3D printing and CAD/CAM technology into her practice.
When she is not volunteering or practicing dentistry, she enjoys spending time at home with her husband, three labrador retriever mixes, and two cats. She and her husband are also automotive enthusiasts, and can often be found on drives exploring Oregon and SW Washington on the weekends.
---
Treasurer: Elisa Spano – treasurer@jlpdx.org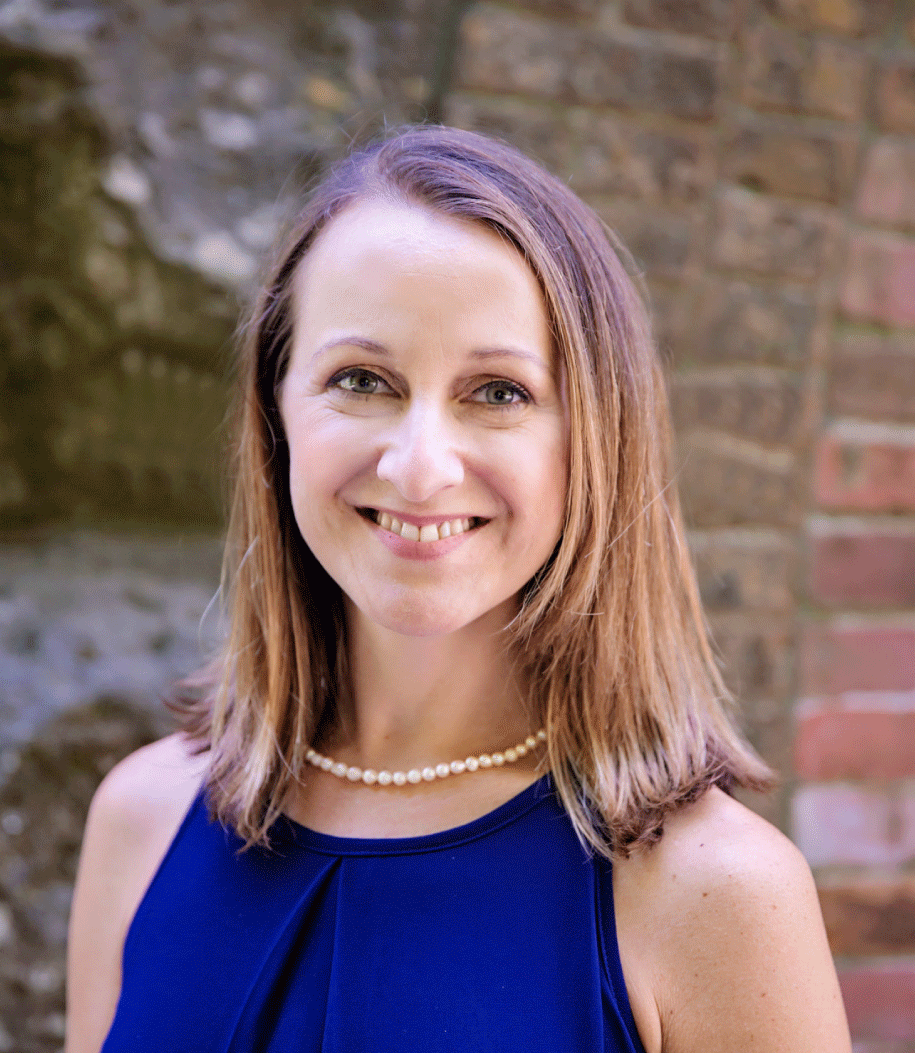 Elisa Spano, serving in her second year as Treasurer, has been a member of the Junior League of Portland since 2009. Active in the League, she has previously participated in various Council positions, serving twice as Chair of Healthy Habits, Healthy Kids, as well as an active member of the 1910, Member Connections, and Nominating committees. In 2015 and 2020, Elisa received the Presidential Volunteer Service Award. She is thrilled to leverage her non-profit financial expertise and management skills in her continuing role as Treasurer. In addition to her work with the Junior League, Elisa also serves on the Strategic Planning Committee at the school where her two children attend.
Professionally, Elisa has worked at Fannie Mae since receiving her MBA from The University of North Carolina at Chapel Hill in 2002. She currently leads Single-Family's Voice of Customer team, responsible for creating data-driven and customer-centric strategic recommendations for executive leadership to support product development and prioritization. 
Originally from the Washington, DC area, Elisa has lived in Portland since 2008 and enjoys exploring with her husband and children all that the Pacific NW has to offer, especially outdoor activities such as skiing, camping, and biking.
---
Secretary: Addie Nichols-Petsu – Secretary@jlpdx.org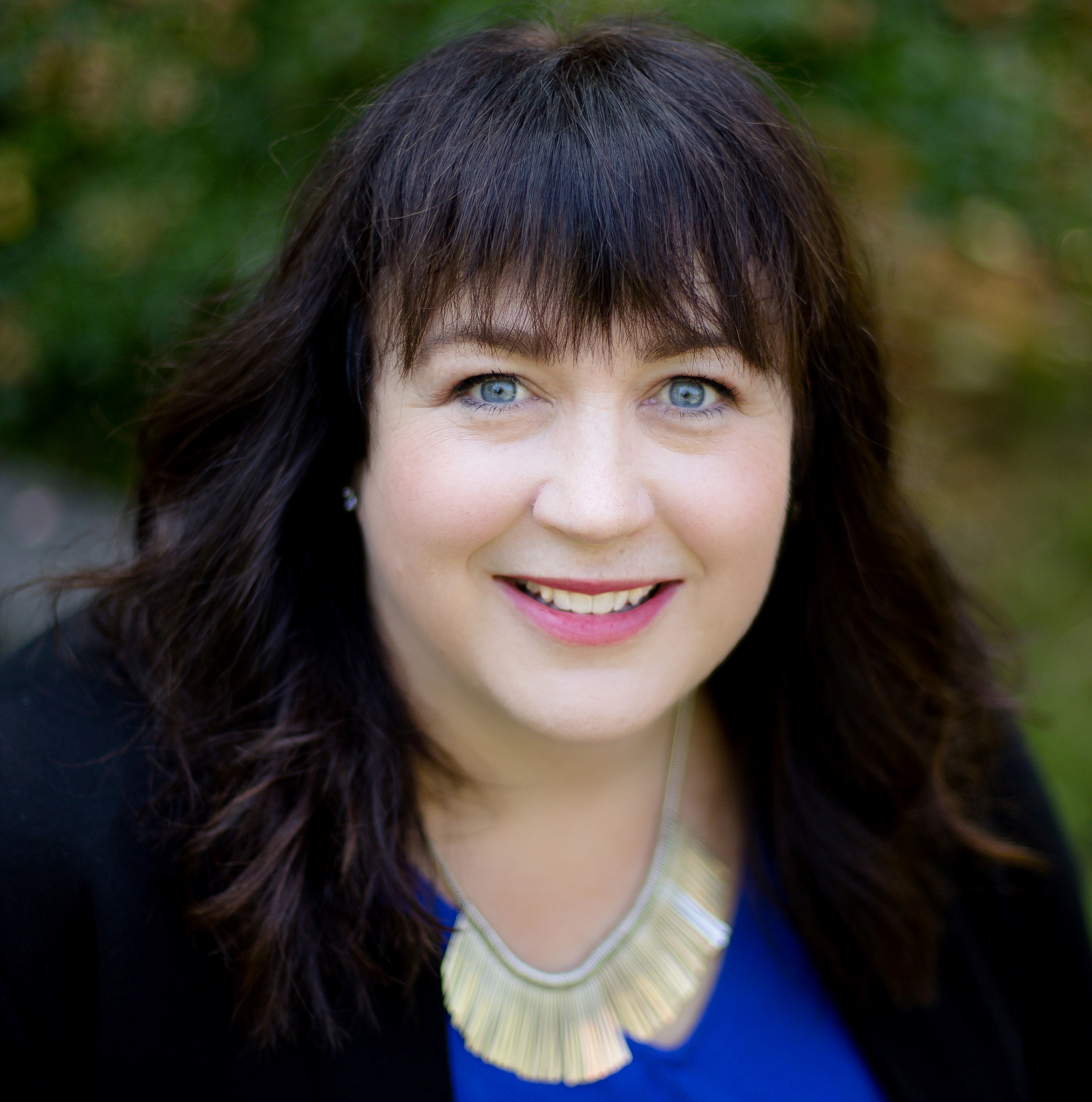 Addie Nichols-Petsu is serving her first year on the Board of Directors as Secretary. She has been a member of the Junior League of Portland since 2014. She has previously participated in various Membership and HR Council positions and served last year as the HR Director.
In 2020, she received the Presidential Service (Mary Harriman) Award. Addie is able to leverage her management and analytic skills and strategy work in her positions she holds within the JLP.
Outside of her Junior League work, Addie enjoys spending free time with her husband and daughter, sewing, knitting and reading.
---
Strategic Vice President: Nicole Amend – strategicvp@jlpdx.org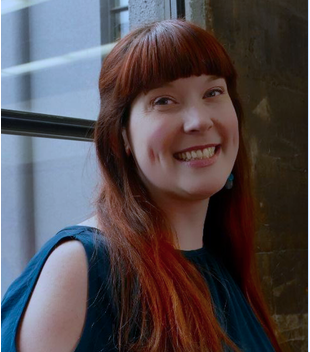 Entering her ninth year in the League, Nicole's passion for people and communication is evident in her JLP resume: Marketing & Communications, Learning & Development, a two-year stint as the inaugural Human Resources Director, and Executive Vice President – serving as the bridge between long-term strategy and day-to-day operations and helping to develop Management Team leaders. She is excited to support the League as the Strategic VP in the 2020-21 League year.
Nicole is a certified Change Practitioner, Project Manager, Lean Practitioner, and Holistic Life Coach; she works as an operations management consultant, maintains a small coaching practice, does some freelance writing, Reiki, and has been known on occasion to be a back-up singer. Nicole stays connected to her theater roots by being a state-certified Thespian adjudicator for acting, musical theater, and playwriting competitions.
Nicole and her husband Will, their two sons (five and two), and a dog live in SW Portland. Music is a constant – in the house, at outdoor concerts with the kids, at Will's gigs or theater performances – and movies are loved and quoted regularly. Nicole enjoys hiking, reading, and napping. Yes, it's TOTALLY a hobby.
---
Development Vice President: Dione Dietrich – developmentvp@jlpdx.org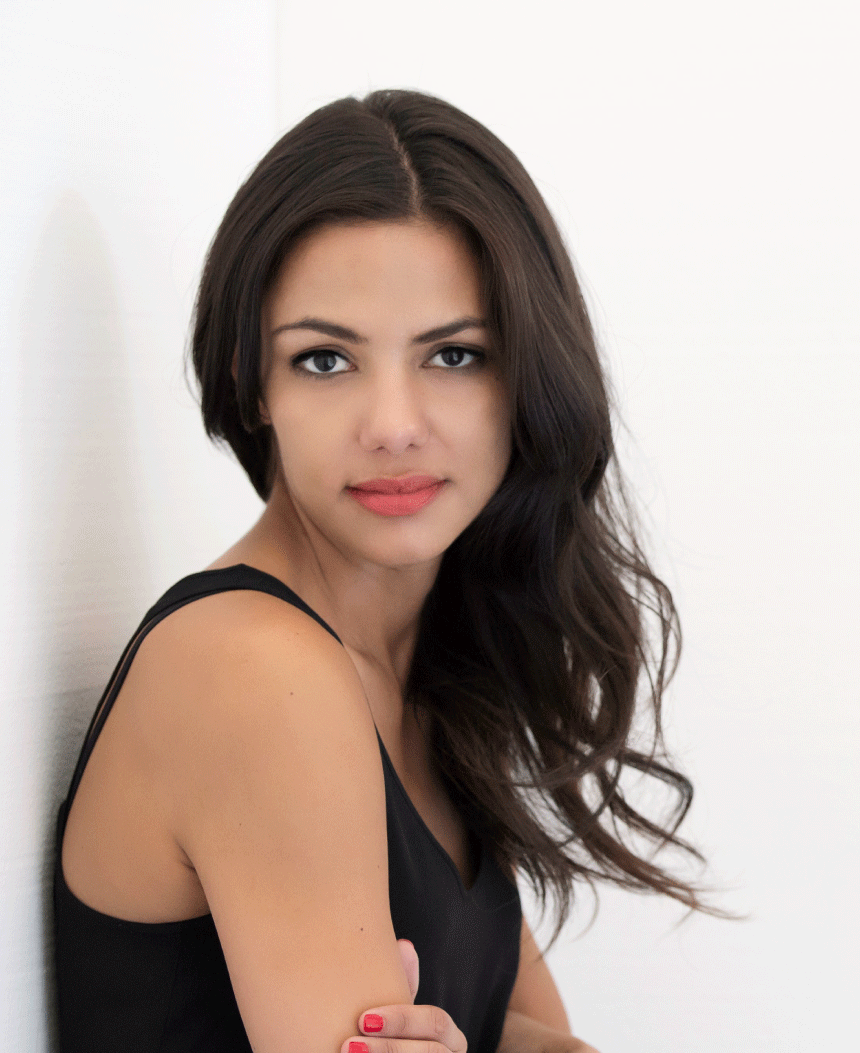 Dione Dietrich, serving in her second year as Development Vice President, has been a member of the Junior League of Portland since 2010. Active in her community, she has held a variety of leadership roles including being a founding member of the Stop Human Trafficking task force and serving two consecutive years as Committee Chair. During this time the Stop Human Trafficking committee successfully planned and hosted Connect PDX, an anti-trafficking collaboration conference, produced a documentary film (Waiting for the Light), and launched the Delicates Drive.
Dione has served on the Multnomah County CSEC Steering Committee and the CSEC Executive Committee. Dione previously served as Fund Development Vice President on the Board of Directors in 2013-2014. Additionally, she was Sustainer Advisor to the Stop Human Trafficking committee in 2017 and Committee Chair (again) in 2018-2019. In 2019, the committee was recognized with an award by the Attorney General's Trafficking
Intervention Advisory Committee for outstanding service in raising awareness and support of agencies who serve in counter-trafficking efforts. Dione received the President's Volunteer Service Award in 2011, 2012 and 2019.
---
Nominating Vice President: Lisa Determan – nominatingvp@jlpdx.org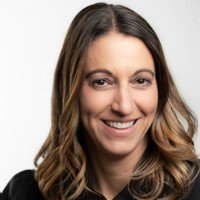 Lisa Determan has been a member of the Junior League of Portland since 2012.  She transferred from the Junior League of Orange County California where she started with the league back in 2007 after moving from NYC in order to meet like-minded women and serve in her new community.
Lisa has previously served in a variety of placements including Nominating and Placement, Stop Human Trafficking, JLP CAREs, H3K, Strategic Planning and most recently as a Small Group Leader. In her new role as the Nominating Vice President, Lisa is dedicated to continue to give back locally while offering women in the community the opportunities and training needed to become future leaders.
Lisa works as the VP of Operations for a Digital Marketing & Web Development Firm.  She lives in Beaverton with her husband, Jeremy and son, Quinn. Lisa enjoys exploring the PNW, reading, exercising, traveling and spending time with her family.
---
Board Assistant: Sara Beachler – boardassistant@jlpdx.org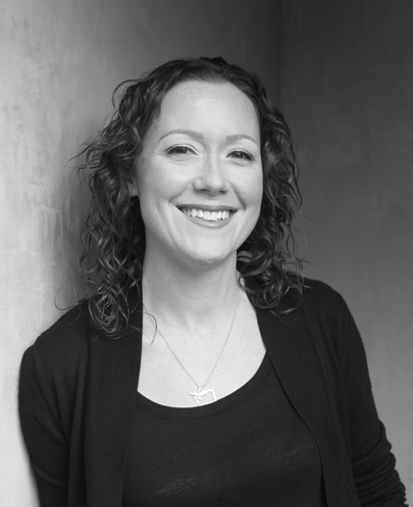 Sara has been a member of the Junior League or Portland since 2016. She joined the JLP to meet like-minded women as a new arrival in Portland and to volunteer in the local community. She has previously served as a Small Group Leader, Recruitment Chair, Member Connections Member. Sara is excited to serve in the newly created role of Board Assistant this year.
She is an Account Director at Matchfire, where she manages online auctions that benefit charity. Sara lives in Beaverton with her husband Matt and golden retriever Abbi. They like to go camping, check out the culinary offerings of Portland, outdoor activities, and anything associated with water.
---
President Elect: Alexandra Johnson – presidentelect@jlpdx.org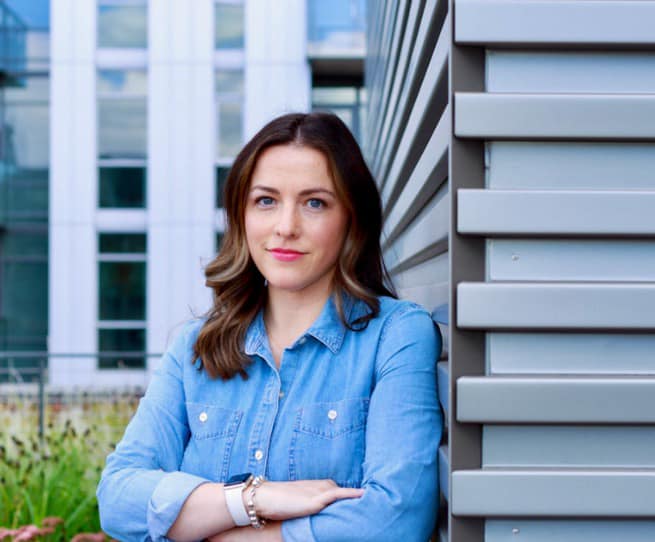 Alex has been a member of the Junior League since 2014 and is serving her third year on the Board of Directors. Previously, Alex served as Junior League's Strategic Vice President and developed the organization's first five-year strategic plan and first annual plan. She went on to serve as Executive Vice President, where she led and successfully channeled day-to-day operations into the strategic vision of the Board of Directors. After a year of serving as the President Elect, Alex will become President in June 2021. 
Alex is Senior Director of Operations for Vacasa, North America's largest vacation rental management company. Headquartered in Portland, Vacasa is one of the nation's fastest growing companies, raising more than $526 million since 2009. Operations is at the core of Vacasa's business model, and much like her work with Junior League, Alex employs innovative and effective business strategies that drive improvement and growth across the organization. 
Alex, her husband Philip and children, William, Sawyer, and Lennox live in Tualatin. They love cooking and exploring the wonderful wine of the Willamette Valley. When the PNW weather permits, they can be found biking, hiking, and recently started a garden so that, as William says "they can be farmers." They are excited to start traveling again as soon as possible to show the children the world!
---
Sustainer Representative to the Board: Jillian De Garmo – sustainer@jlpdx.org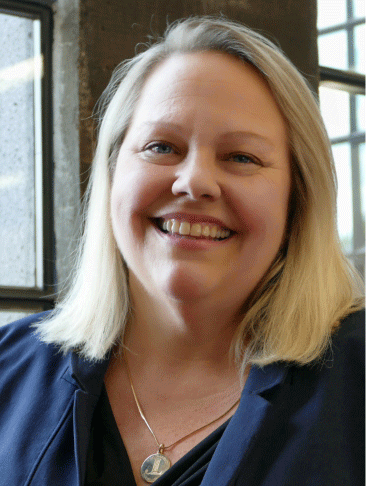 ---