The Junior League of Portland's Endowment was established to support our mission: promoting voluntarism, developing the potential of women and improving communities through the effective action and leadership of trained volunteers. Its purpose is exclusively educational and charitable. In the past two years, the Junior League of Portland has awarded over $50,000 in grants to numerous non-profit community organizations that support our mission and activities that surround it. The Junior League of Portland evaluates endowment Grant Applications twice a year. Applications are due annually on July 31st and February 1st. All non-profit organizations that support our mission are welcome and encouraged to apply.
**We are not taking applications at this time.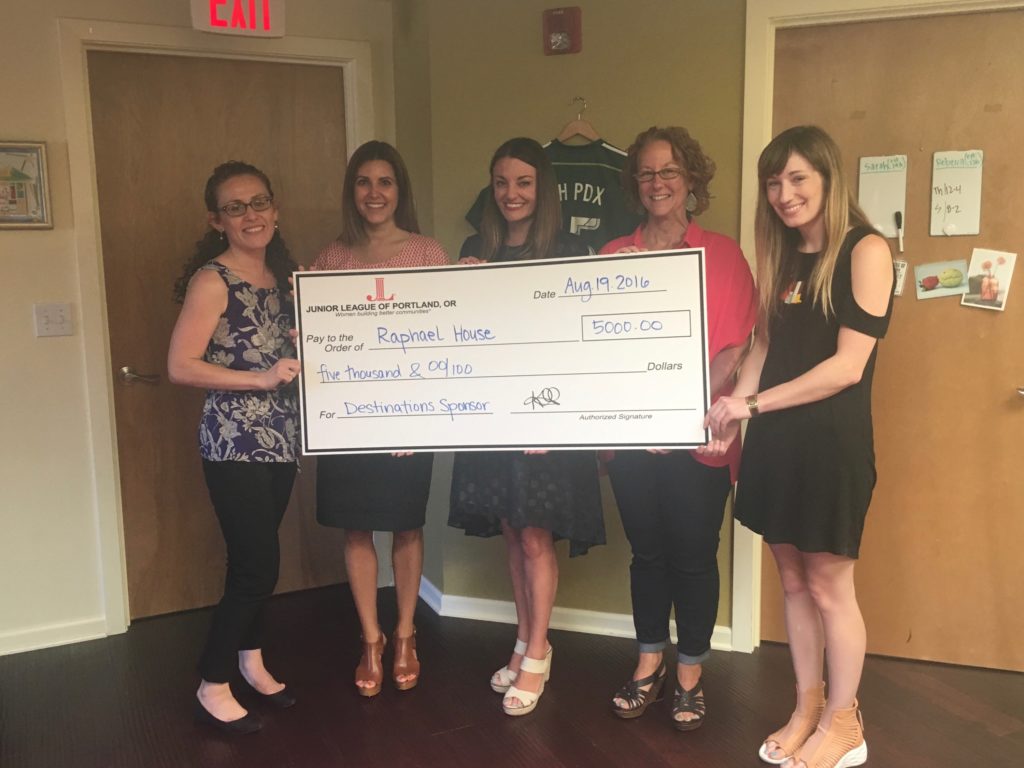 Junior League of Portland President 2015-2016 KaDo Gorman, Community VP 2015-2016 Gina Roman and President Elect 2017-2018 Kristin Kilshaw presenting Raphael House with a $5000 grant to fund their services supporting survivors of Domestic Violence including: an emergency shelter, Education Program, Housing Program and ongoing group support via their Advocacy Center.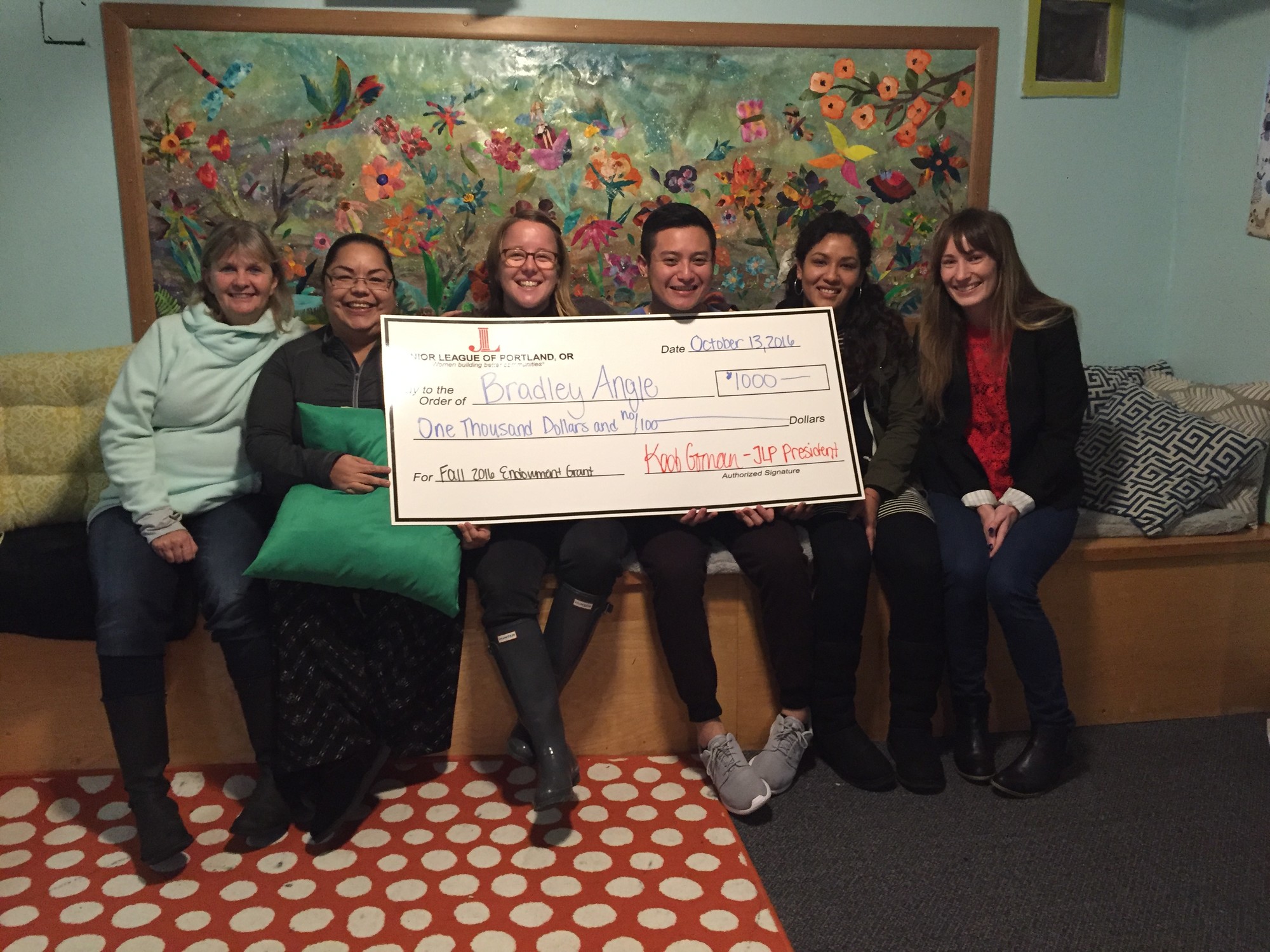 Junior League Community VP 2016-2017, Gina Ambrose, presenting Bradley Angle with a $1000 grant to furnish a room in their emergency shelter for survivors of Domestic Violence which serves over 100 adults and children annually.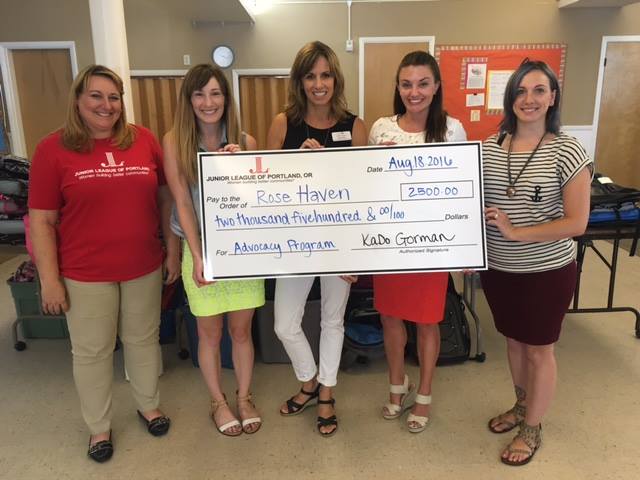 Kado Gorman, JLP President 2016-2017, Gina Roman, JLP Community VP 2016-2017, and league members presenting Rose Haven with a $2500 grant to support their advocacy program which provides immediate services, compassionate listening and referrals to help women experiencing homelessness and/or abuse build sustainable lives for themselves.