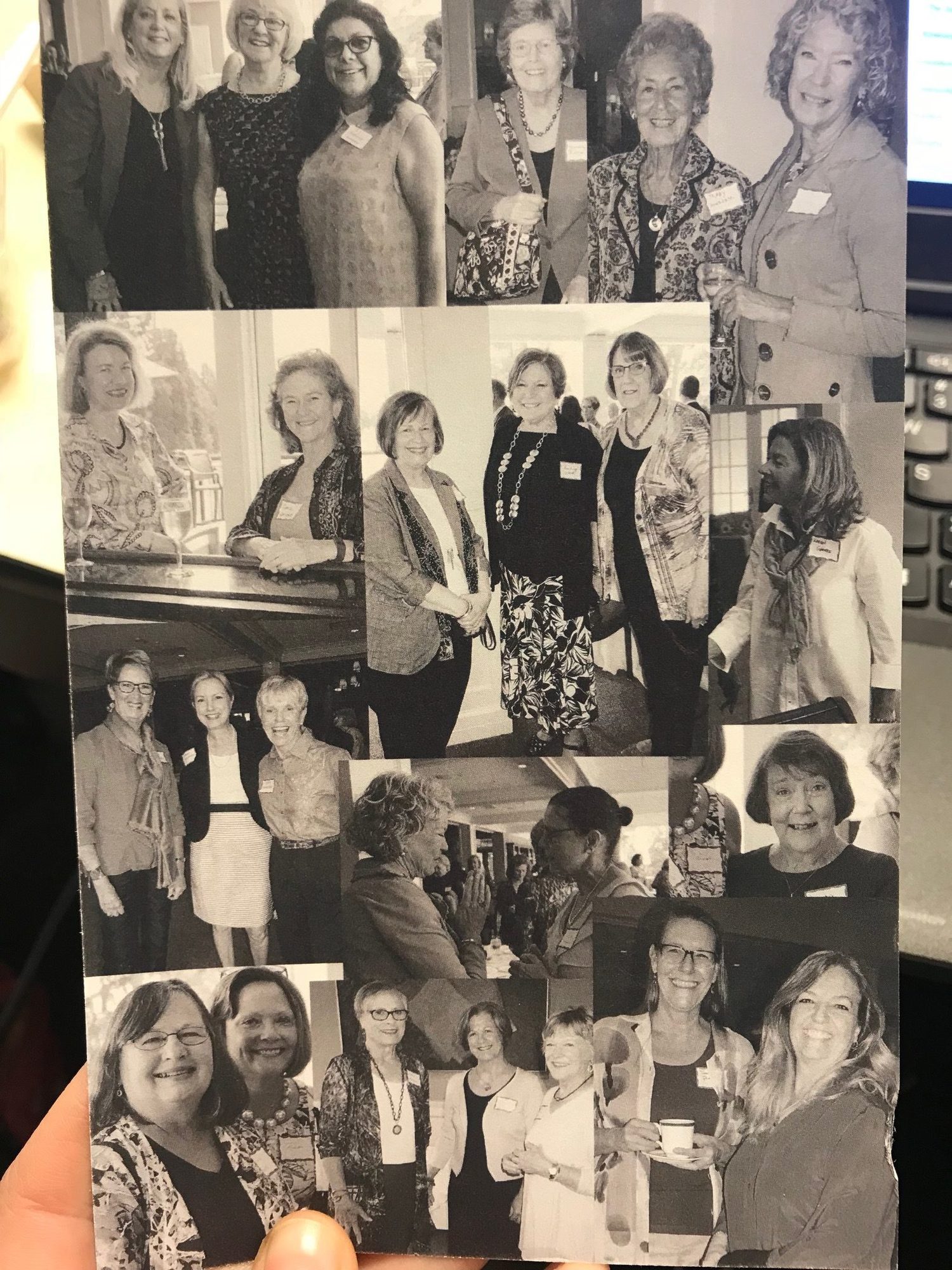 Sustaining Members are those who have served a minimum of 5 consecutive Active years and who continue to support JLP through Membership dues.  Unlike Actives, Sustainers are not required to fulfill duties on an assigned committee or complete other obligations.  However they are welcome to be as involved as they choose and often volunteer through JLP and elsewhere in the community in significant ways.  Junior League of Portland's Sustainers are truly the foundation of our of success since 1910.  We're proud of our Sustainers for their outstanding reputation of civic leadership and appreciate their continued support!
If you are a Sustainer, email sustainerrep@jlpdx.org to for ways to engage with the current Actives and New Members and connect to our local Sustainer network.
Get Involved
As a Sustainer, you provide valuable support and expertise to our organization and serve as an example of the potential of women to transform the community through the effective action of trained volunteers.  Here are a few ways you can continue advancing the mission of JLP:
Become a Sustainer Adviser – provide targeted support and advice to a specific JLP Committee or individual throughout the year
Connect with Actives and New Members – multiple opportunities exist throughout the year to network with and mentor women launching their JLP careers: consider speaking on a panel, offering your expertise for a training, and of course you're always invited to join GMM's, training events, and community service opportunities
Become a Mentor – build a 1:1 relationship with an Active or New Member informally or contact the Sustainer Representative for ways to connect with a Member who would benefit from your guidance
Host an event – we're always looking for comfortable homes to host groups of 10, 20, 40, even 100 women for meetings, trainings, retreats, and receptions, volunteering your space and/or providing food for an event goes a long way to improving the Member experience and ensuring wise use of our financial resources
Sponsor an event – don't have the time or space but want to help a particular event be a success? Consider a financial or in-kind gift to help with events throughout the year.  Contact info@jlpdx.org for current needs
Spread the word – as you serve on boards and make your mark throughout the Portland community, remember to credit JLP for preparing you for a lifetime of civic leadership and engagement
Keep connecting, learning, and growing – when we improve ourselves, we improve the community; continue investing in your personal and professional development and always cheer each other's success!
Sustainer News
For the latest news and information, read the HotSheet, the Junior League of Portland's weekly emailed newsletter, and check the events calendar in the Members' Section of our website.  
To login to the JLP Members' Section:
Current JLP news and events are located on the Member Section of our web page found by clicking the "Login" button at the top of the page. Your user name is your first and last name as one word without spaces. Please email info@jlpdx.org for support.