Stop Human Trafficking Essentials Drive Summit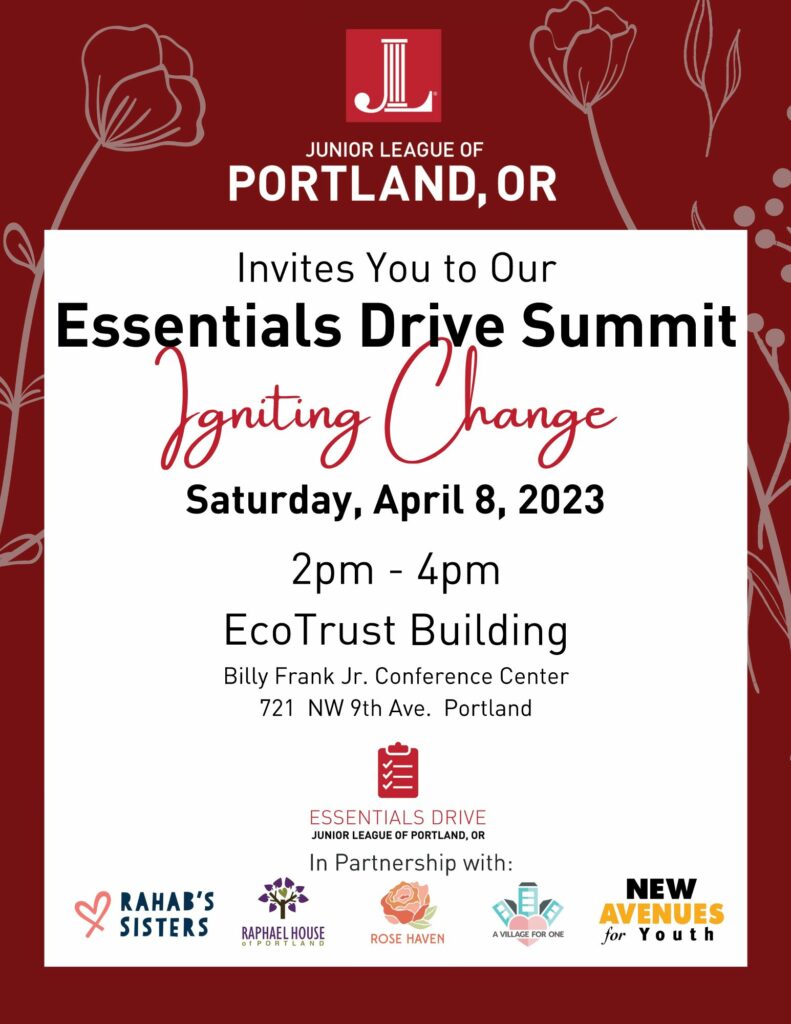 Please join the Junior League of Portland for an event educating on the human trafficking problems in our city and what we can do to help now.
Important advocates of the end human trafficking movement, A Village for One, New Avenues for Youth, Rabab's Sisters, Raphael House of Portland, and Rose Haven will speak and share their stories.
The event will offer meaningful ways to engage in the Portland community and make a difference. The Essentials Drive is going on now. We will be actively collecting supplies at the event. Additionally, anyone can contribute to the drive through the Amazon and Target wishlists.
PROGRAM:
2pm: Light refreshments and an opportunity to speak with the partner organizations: A Village for One, New Avenues for Youth, Rabab's Sisters, Raphael House of Portland, Rose Haven and our JLP members.
2:30: Presentations begin. Speakers bring a wide range of experiences and ways to address eliminating the problem and helping those who experience trafficking or are at risk. Expect to be energized to take action!
Location:Ecotrust Building- Billy Frank Jr. Room 721 NW 9th Ave Suite 200 Portland, OR 97209
Parking: Ecotrust has a visitor's lot that is first-come, first-serve and shared with the building. On weekends, all 36 spots are available without restriction. The former US Post Office building on 9th Avenue now hosts a City Center Parking lot with over 100 pay-to-park spots. Street parking is also available with 2 hour spots.
Public Transport: Trimet has 2 street cars stopping at NW 10th & Johnson: the NS line and the A loop.
General Entrance Accessibility: There is a ramp into the building on the SW corner of the building. The ramp brings you to the center of the first floor, where an elevator is centrally located and a staircase is also available after passing the elevator. Our event is on the 2nd floor in the Billy Frank Jr Room meeting room.