JLP Annual Appeal Exceeds Goal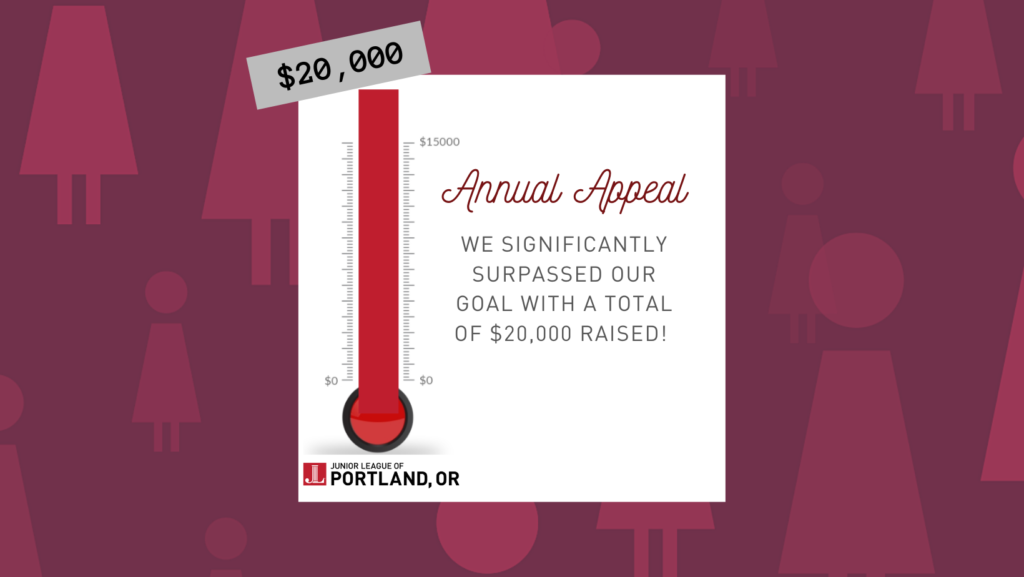 The Junior League of Portland recently completed our Annual Appeal Campaign, which ran from October-December 2021,
with a goal of raising $15,000. One of the pillars of the Junior League is developing members, and after a few years on lock down, we saw an opportunity to revamp our fundraising trainings for our membership. Utilizing the appeal as both a fundraiser and a training, we were able to engage and empower our members, ultimately surpassing our goal and raising $20,000!
Thank you to everyone who donated to our appeal. These funds are unrestricted which means they can be used towards our greatest needs, including items such as: creating new programs, helping with grants for our partners, and ensuring smooth league operations. We would not be able to continue to do the important work we have been doing in this community for over 100 years without our donors!