Rose City Women's Summit May 2020

Check back soon for more details!
The Rose City Women's Summit is the Junior League of Portland's leadership and professional development conference for women.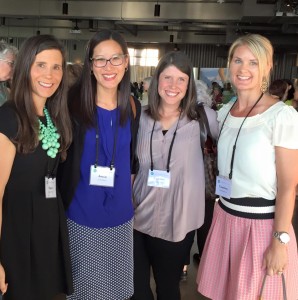 In addition, the Summit is a fundraiser for the Junior League of Portland's IMPACT and 1910 Campaigns, where all proceeds from the Summit will go directly back into the mission of the Junior League to develop women, improve our community, and train women to become civic leaders.  The Junior League of Portland developed the 1910 Campaign as a special appeal campaign that will culminate in 2020, JLP's 110th year, by giving $110,000 to New Avenues for Youth to celebrate this milestone. New Avenues for Youth is a nonprofit organization dedicated to the prevention and intervention of youth homelessness. After 2020, JLP plans to renew their 1910 Campaign and elect a new community partner to receive the next gift.
Since its founding in 1910, the Junior League of Portland has served the needs of the community while educating and developing volunteer leaders in the Portland area— over one hundred years dedicated to irreplaceable community programs and committed voluntarism. The Junior League has been the driving force behind the initiatives that make our community a healthier, more vital place to live. Junior League members, reflecting a wide range of backgrounds, interests, and professional pursuits, work together to identify unmet needs, forge effective coalitions, and work for change.