Recruitment Webinar: May 17, 2020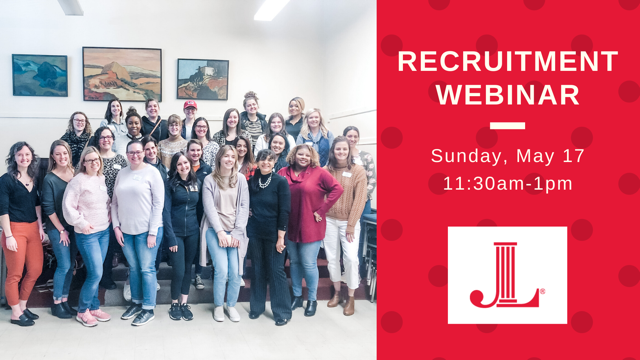 Please note: Due to COVID-19 guidelines, our Informational Open Houses will now take place digitally via webinar until further notice.
The Junior League of Portland is an organization that empowers women to lead by tackling issues impacting our community. We invite all women who are interested in learning about the benefits of joining the Junior League of Portland to attend our Membership Informational Open House.
Please use the below link to learn more and register for the open house, which will take place virtually. It is recommended to attend an open house prior to submitting an application. See additional opportunities to learn about the league here.