Recruitment Open House: February 4, 2023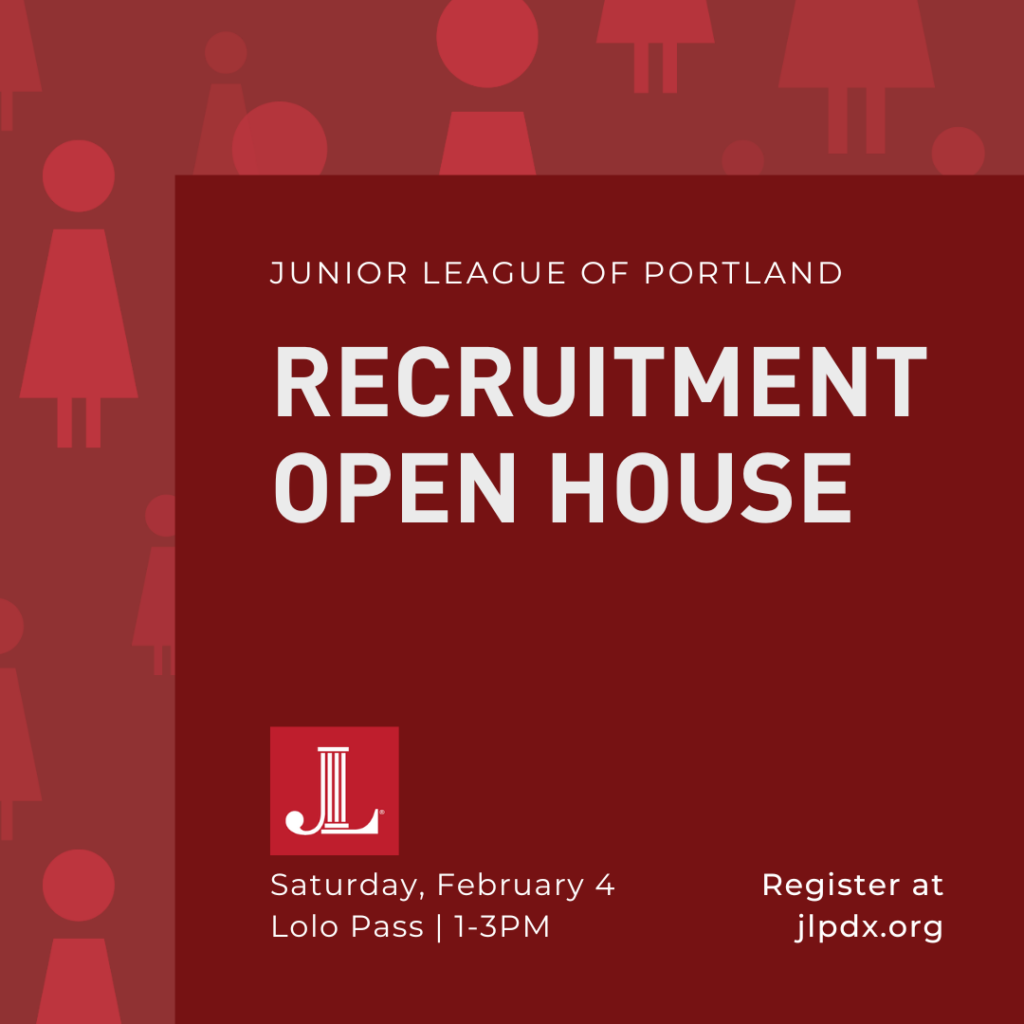 Have you heard of the Junior League of Portland, OR but would like to learn more? Now is your chance! Join us for a Recruitment Open House.
You will have an opportunity to learn about membership in the Junior League of Portland from a panel of current leaders.
Can't make this one? See the Join Us page for additional Open House dates. Please reach out to our Recruitment Chair at joinus@jlpdx.org if you have any questions.