The Junior League of Portland to partner with The Providence Festival of Trees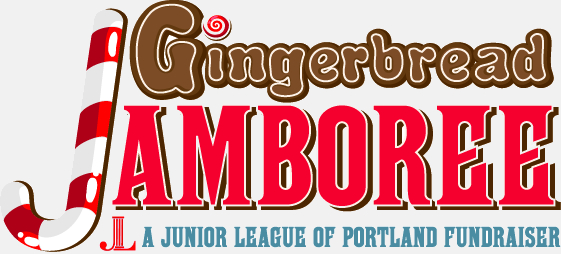 The Junior League of Portland and Providence Festival of Trees are excited to partner together to bring gingerbread houses back to Portland's premier holiday event, attracting more than 20,000 people in the Portland metro area.
The Festival of Trees is Providence Health and Services' most extensive fundraiser of the year raising over $1 million annually to support critically needed services throughout Providence Health and Services and assuring high ­quality care for the most vulnerable in our community. This year, the Providence Cancer Center has been chosen to receive this fundraiser's contributions. More info on the festival can be found here.
The cost to participate is $200 if you decorate your own gingerbread house and $250 if the Junior League of Portland decorates the gingerbread house for you.
Your donation will include:
● One gingerbread House
● Transportation of the Gingerbread House to and from the Convention Center
● Outreach to more than 20,000 members of the community
● 5×7 name plate containing information on your company to be displayed next to your gingerbread house
● Recognition as a Junior League of Portland Bronze Supporter at our major events, our website, pertinent event press releases, weekly emails and on signage at our Gingerbread Jamboree.
The trees will be on display at the Oregon Convention Center from November 30, 2016 until December 3, 2016. The gingerbread house may be donated or given back to the sponsor at that time. We hope you will help us host a successful event!
If you are interested in more information, please contact gingerbread@juniorleagueofportland.org